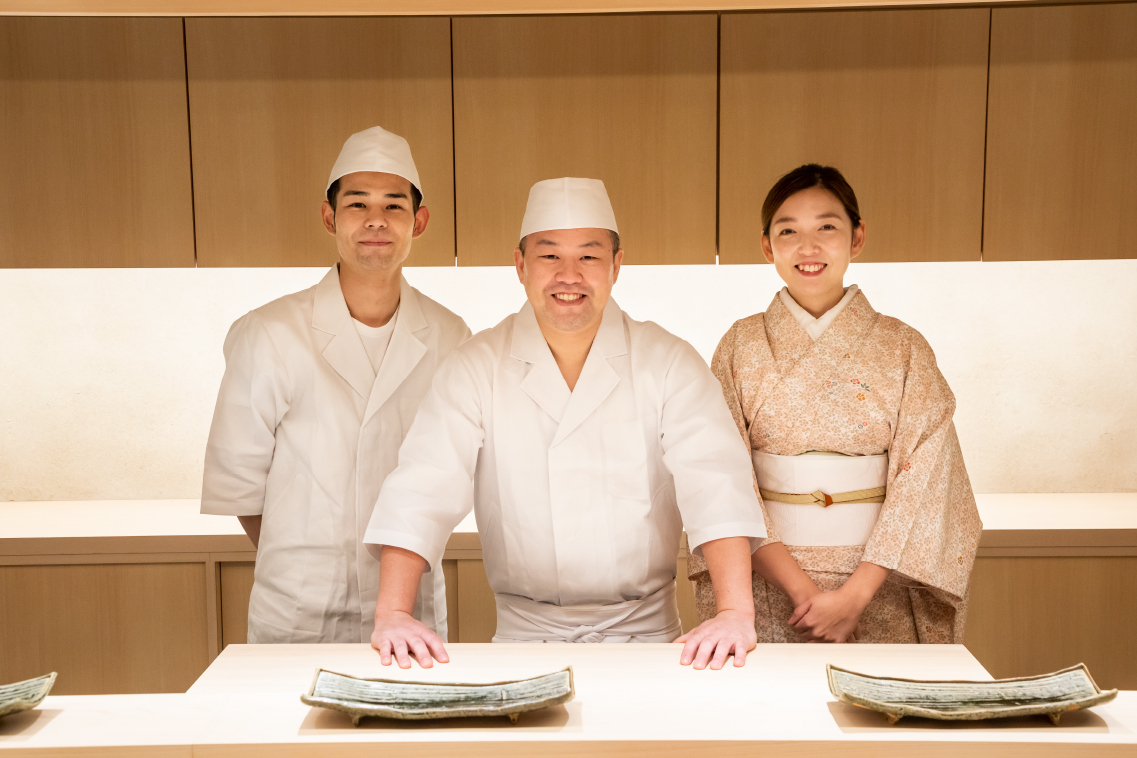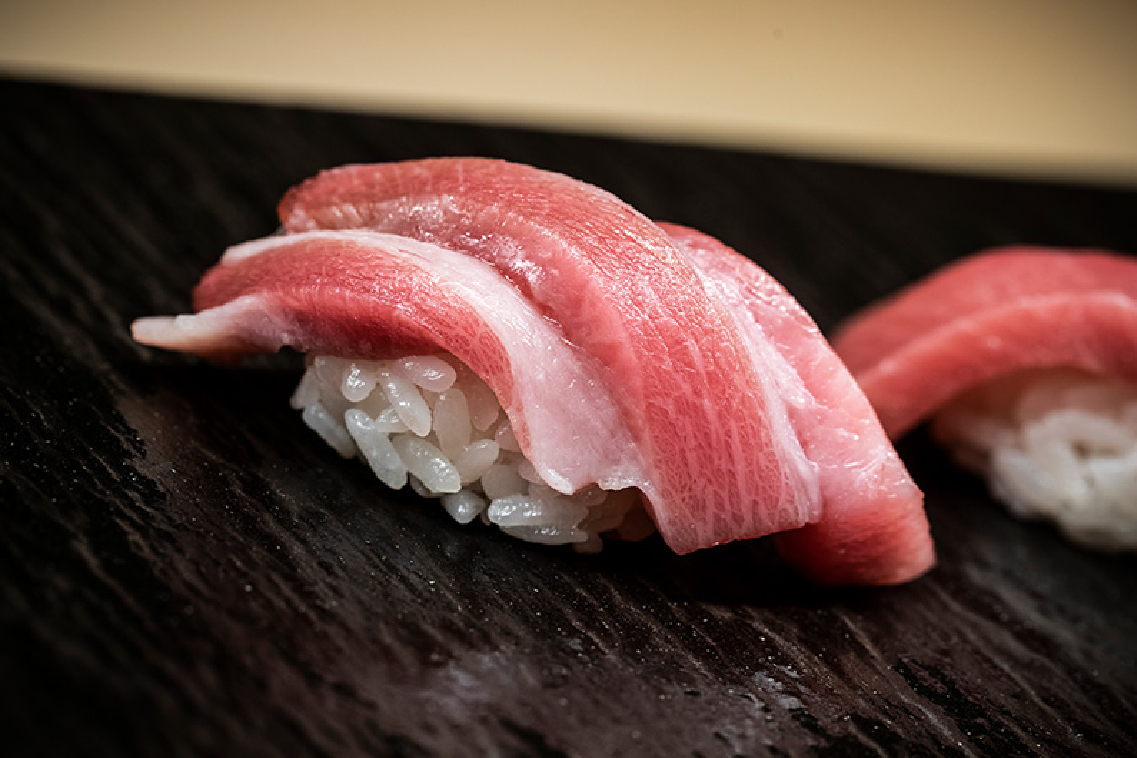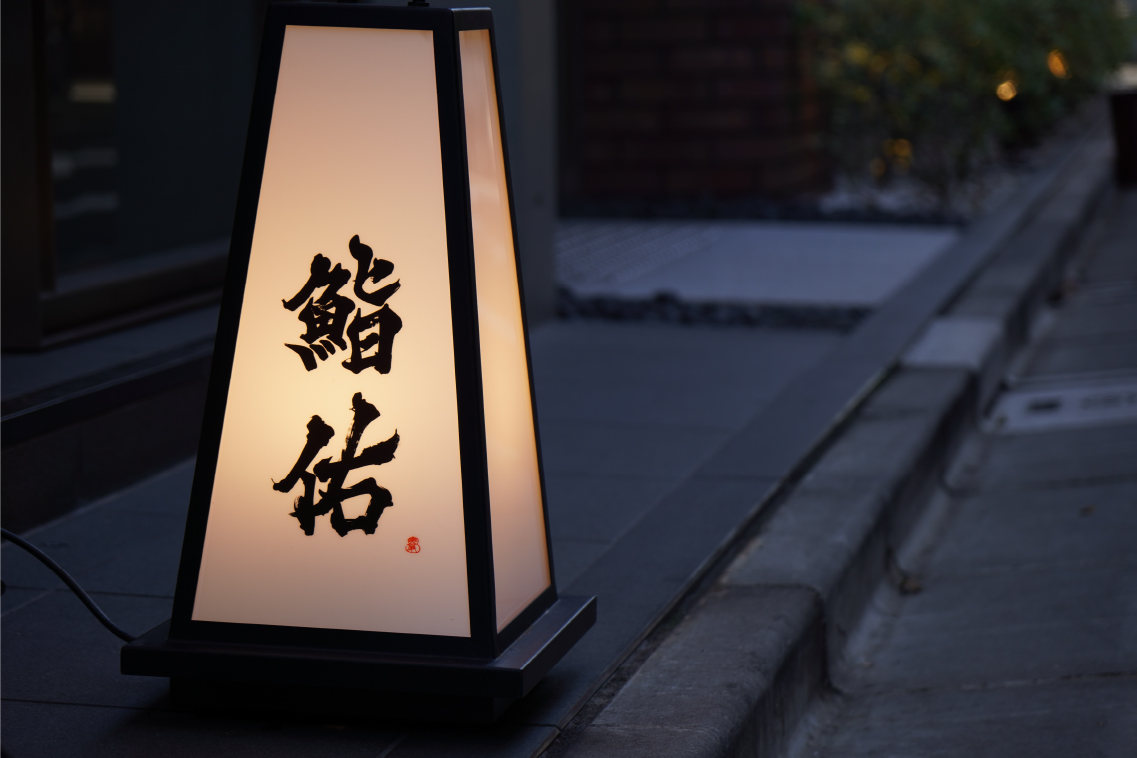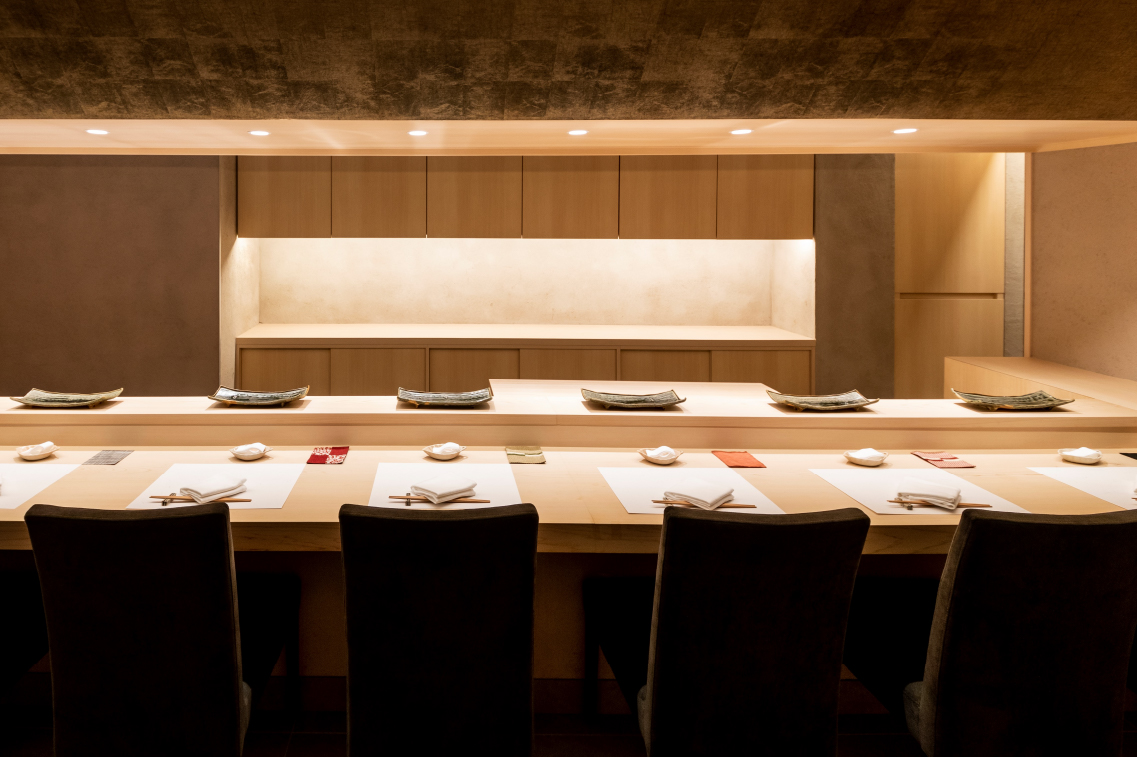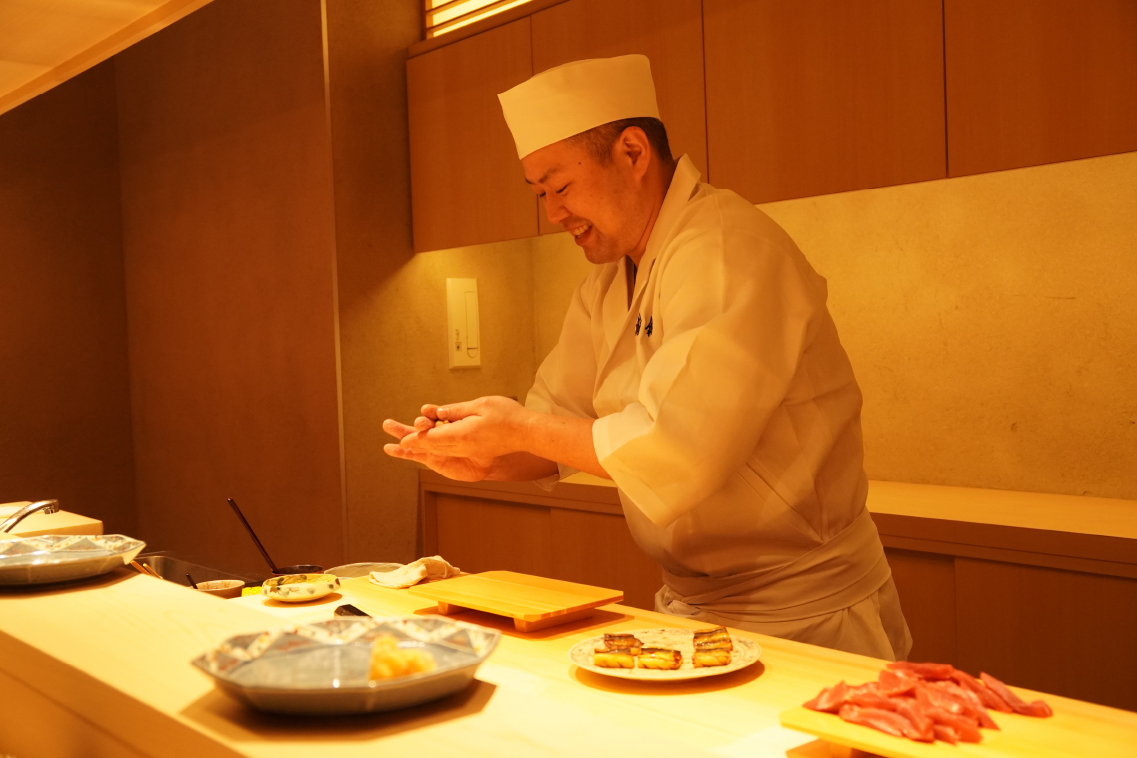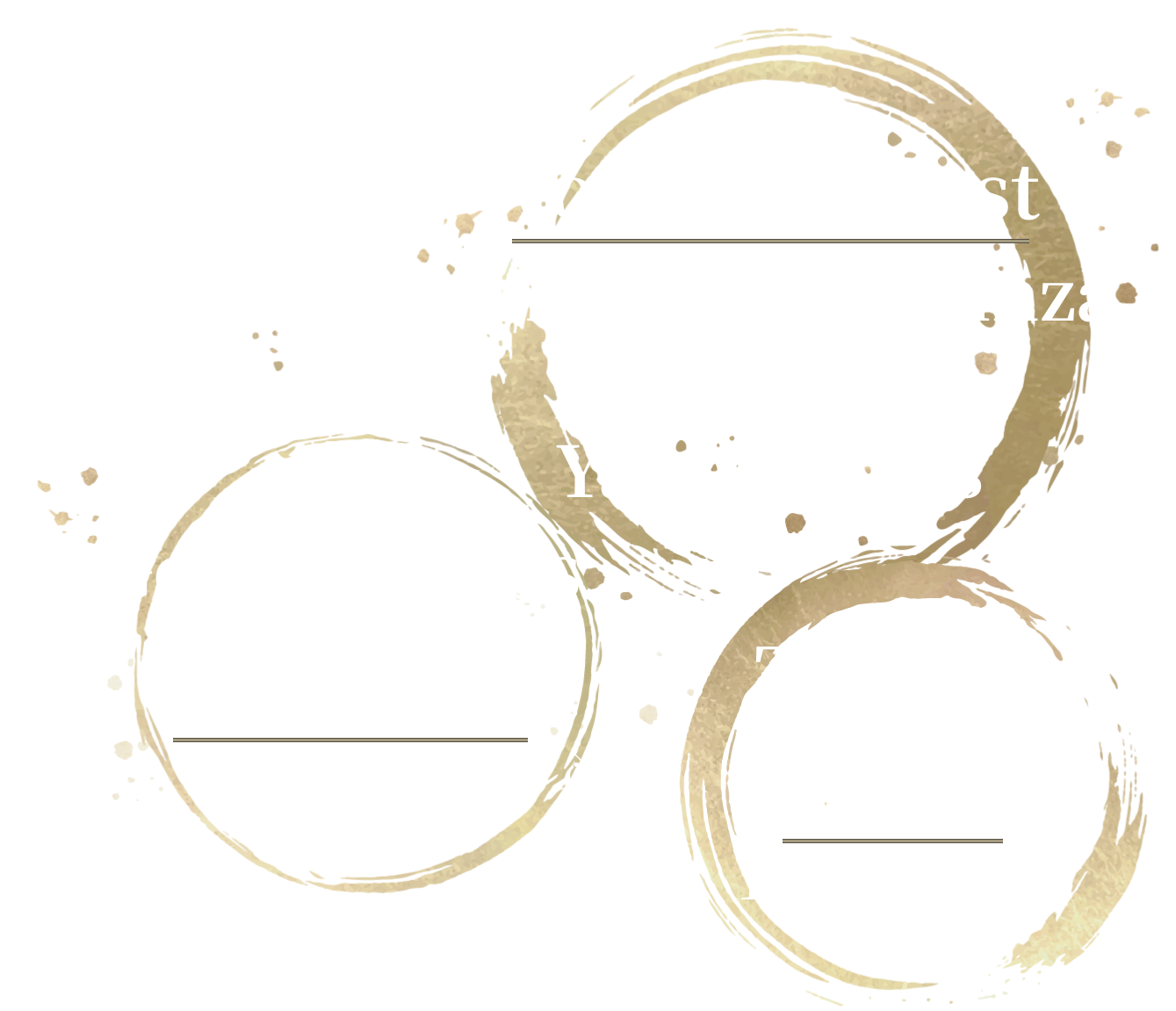 ※1 Special Feature by the Netorabo Investigation Team (2023/09/27)
"Ranked: Top Sushi Restaurants in Ginza! 2nd Place Goes to 'Sushi Arai,' Who Takes 1st Place? [September 2023 Edition]" – as introduced and featured on Yahoo! News. Source: https://news.yahoo.co.jp/articles/db8c2778aa506874c9be712fb2e7e5c2b242c4c2
※2 Updated on November 21, 2023 *3 Updated on November 21, 2023
※1 Special Feature by the Netorabo Investigation Team (2023/09/27)
"Ranked: Top Sushi Restaurants in Ginza! 2nd Place Goes to 'Sushi Arai,' Who Takes 1st Place? [September 2023 Edition]" – as introduced and featured on Yahoo! News.
Source: https://news.yahoo.co.jp/articles/db8c2778aa506874c9be712fb2e7e5c2b242c4c2
※2 Updated on November 21, 2023 *3 Updated on November 21, 2023
About
Sushiyu
At Sushiyu, we offer seasonal experiences.
Enjoy the finest Edomae sushi
prepared by our skilled chefs using carefully selected ingredients.
In this refined space, we welcome you to experience the hospitality cultivated by head chef Yoshihiro Tezuka.
We aspire to become a restaurant for creating memories;
a place you wish to spend your special days.
We look forward to serving you at Sushiyu.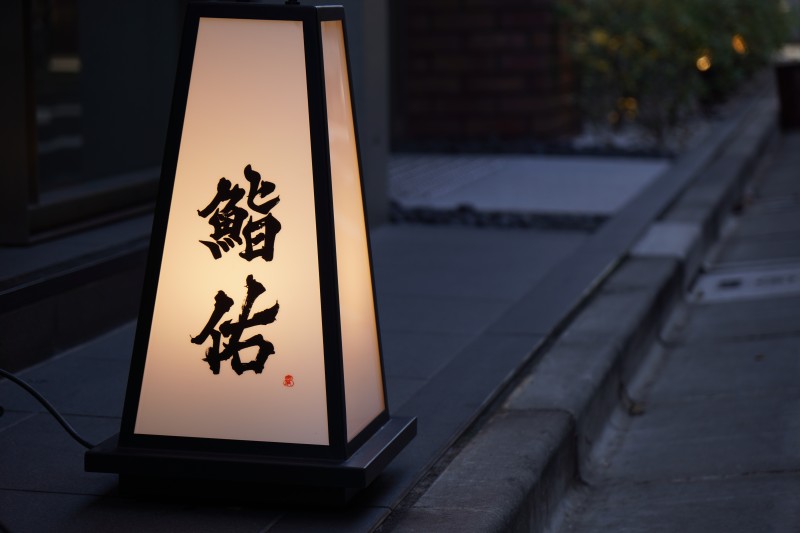 Our Commitment
to Customers
We are committed to serving you a variety of dishes that bring out the best of seasonal ingredients and produce, reflecting the Japanese culture of celebrating the four seasons.
We pay particular attention to the season and production region when sourcing the tuna and other ingredients we serve.
Please take your time in our luxurious space to enjoy the seasonal delicacies prepared by our skilled chefs.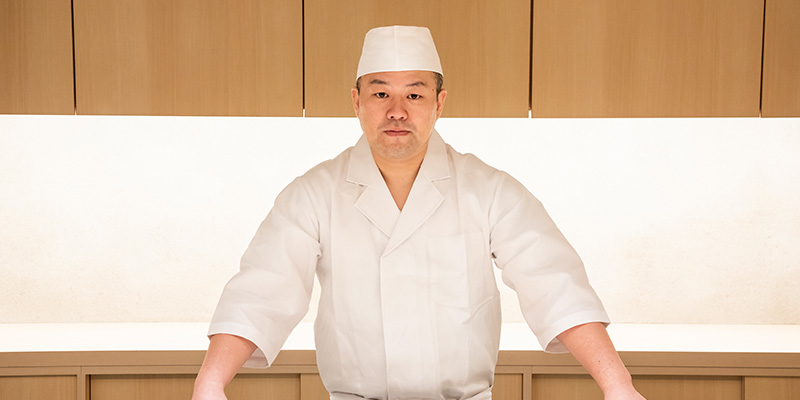 HEAD CHEF YOSHIHIRO TEZUKA
Chef Yoshihiro Tezuka has built a career spanning over 20 years, including time spent at Kyubey, one of the finest restaurants in Ginza.
His superior craftsmanship and friendly character have garnered him many fans and nominations, both in Japan and abroad.
After sharpening his skills at a well-established restaurant,
Chef Tezuka decided to open his own restaurant in the highly competitive Ginza area, with the aim of making Sushiyu a restaurant where people of all generations can feel at home.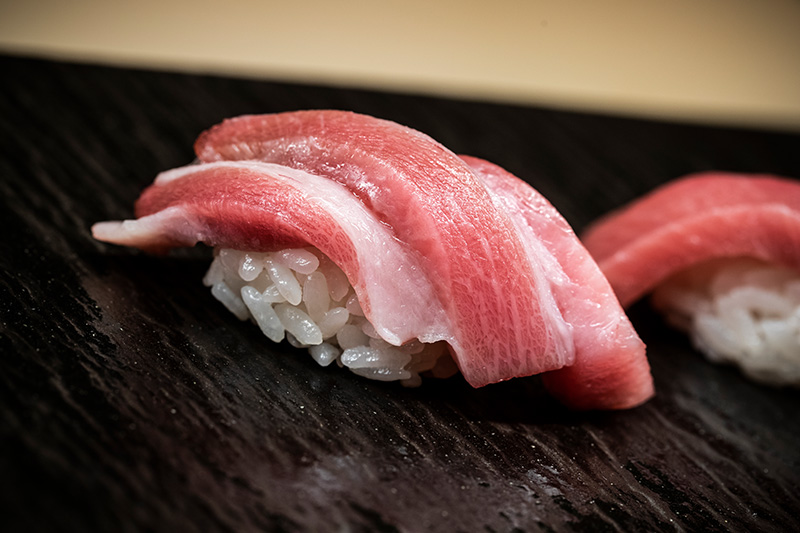 Savor the taste of select sake and wine in our luxurious space
At Sushiyu, we offer sake from different regions in Japan, such as the Katsuyama sake, produced in the rich natural environment at the foot of Sendai's Mt. Izumigatake.
We have prepared a fine selection of sake and wine to be part of your special day with us.
Choose from the Premier Cru wines from the Médoc region of Bordeaux, or from the elegant and enchanting Richebourg, one of the Grand Cru vineyards in Vosne-Romanée.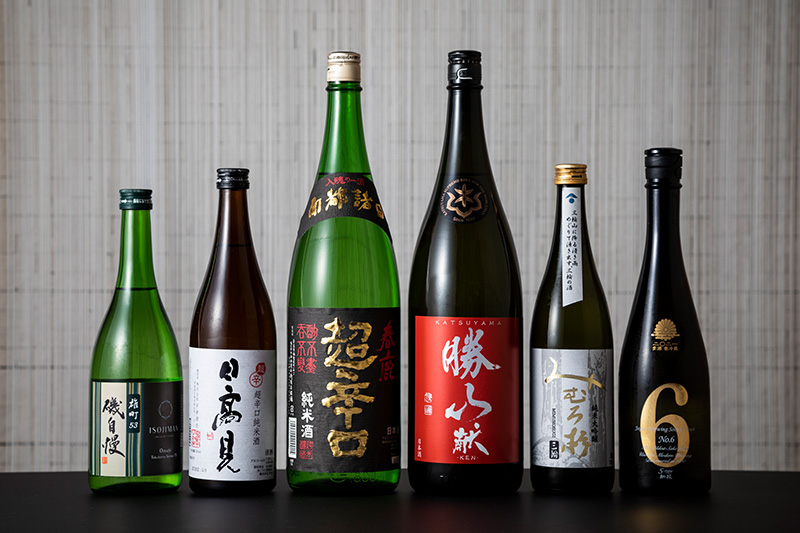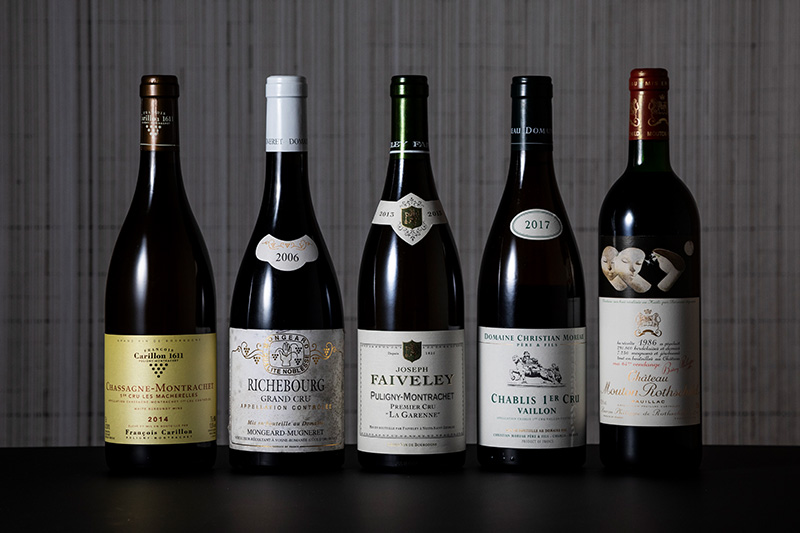 A luxurious hideaway known only to few where you can truly relax
A short walk from the Kabuki-za Theater and down a little street, there lies a door at the bottom of some stairs.
Beyond this door, you will find a spacious and inviting counter and our chef, welcoming you with a smile.
In this special setting, you can enjoy the finest sushi made with superior craftsmanship.
For those who want to enjoy conversations with clients and friends in a quiet and intimate place,
we have two private rooms that can fit six people.
You can also opt to reserve for 12 guests in advance.
We invite you to spend a luxurious yet relaxing time with us here, at Sushiyu.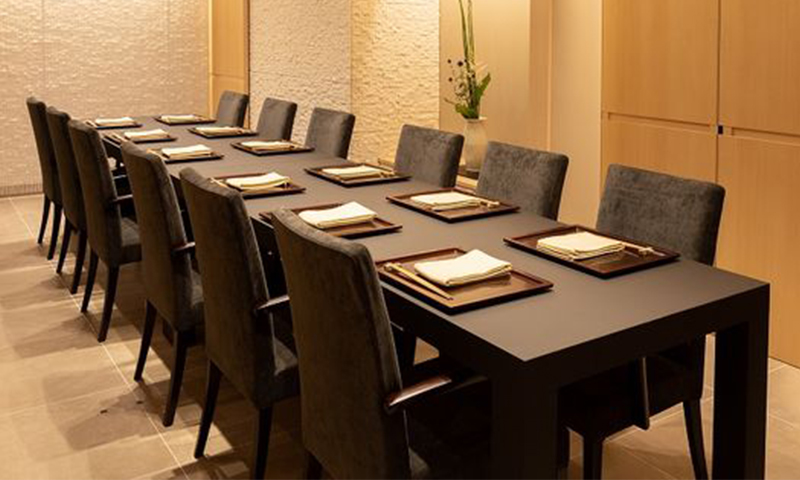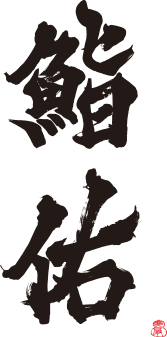 Store

Guide

Location
B1 Kobikiss Ginza (behind the Kabuki-za Theatre) 
3-14-17 Ginza, Chuo-ku, Tokyo
5 minute walk from Ginza Station on the Tokyo Metro Ginza Line
5 minute walk from Ginza Station on the Tokyo Metro Marunouchi Line
3 minute walk from Higashi-ginza Station on the Tokyo Metro Hibiya Line
5 minute walk from Ginza Station on the Tokyo Metro Hibiya Line
3 minute walk from the Higash-ginza Station Toei Asakusa Line
Reservation
Lunch: Omakase Course (Tsubaki)

¥7,500 (inclusive of tax and service charge)

Soup dish
10 kinds of nigirizushi

Menu

Lunch: Omakase Course (Kikyo)

¥10,000 (inclusive of tax and service charge)

Soup dish
12 kinds of nigirizushi

Menu
Dinner: Omakase Course (Kiku)

¥30,000 (inclusive of tax and service charge)

Tamago
Soup dish
Makimono
18 kinds of nigirizushi
Four kinds of appetizers

Menu

Dinner: Omakase Course (Sazanka)

¥40,000 (inclusive of tax and service charge)

Tamago
Soup dish
Makimono
10 kinds of nigirizushi
Five kinds of appetizers

Menu
Please feel free to contact should you have any questions or requests.
Reserve via telephone call
03-6264-0165
Reception Hours: 11:30 to 14:30, 17:00 to 22:00
Reservation